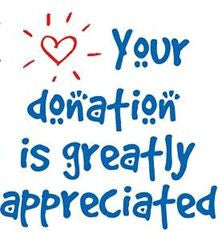 ---
Enter the amount you wish to donate as the quantity of $1 donations and click the Add To Cart button to start the transaction.
"The donation you make can and will make a direct impact on the lives of people searching for the tools to end the cycle of dependency, abuse and neglect." Chris Evert
Working closely with the Ounce of Prevention Fund of Florida, Chris Evert Charities has raised millions of dollars for use to ease the fight against drug abuse and child neglect in Florida. Chrissie has always believed that everyone deserves a second chance, with your support she will continue to help provide that second chance to the children and families of Florida.
Chris Evert realizes the importance of family. Her spectacular tennis career can be attributed to her natural ability, tenacity, drive and tremendous support from her family. For over 20 years, Chris has directed her energy towards another goal – the goal of helping children and families that are at-risk due to drug and alcohol addictions. Chris Evert Charities was created to help fund programs that benefit these children; focusing on programs that keep families intact while the family members seek better lives for themselves and their families.
"Thank you for you generous donation. Together we are saving lives by creating futures. People have the ability to change and, given confidence and support, they often do." Chris Evert
Chris Evert Charities is a non-profit foundation under Section 501©3 of IRS code.